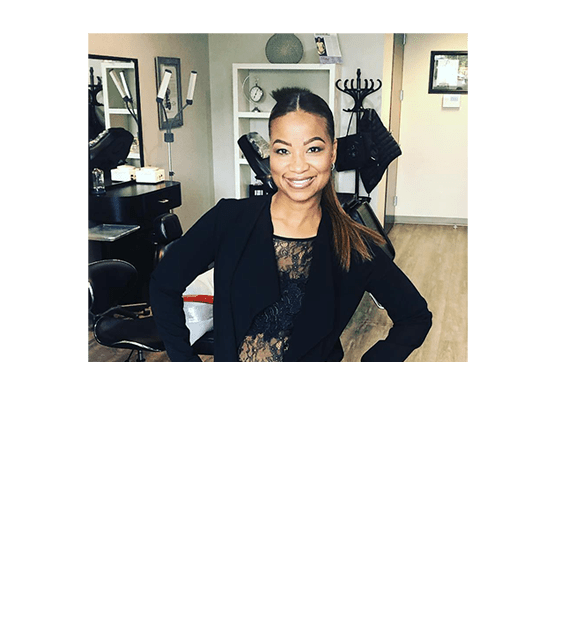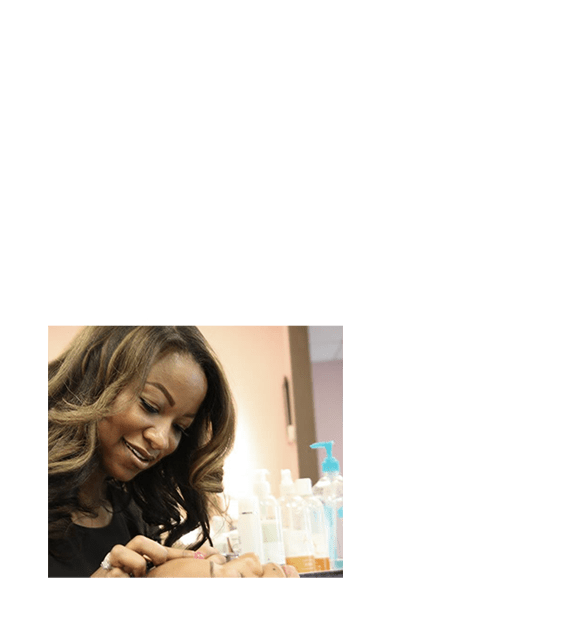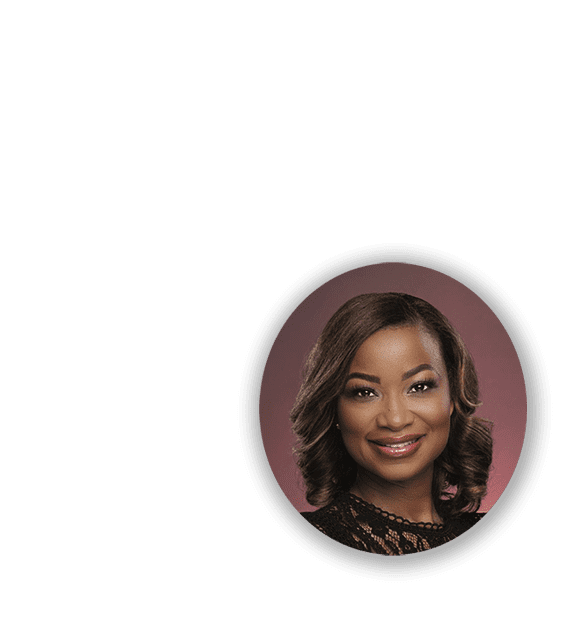 Her Story
Leza Bennett, brow guru and owner of The Perfect Brows, began her business in November of 2008, right at the heart of the recession. Like many people, she had experienced cutbacks from her day job with Delta Airlines, and wanted to feel good about herself. By chance, she fell into her life's true passion: beautiful brows.
Feeling frustrated about her barely there brows and not being able to find someone who could shape and create her eyebrows for her face shape, Leza decided to put herself into eyebrow rehab. She didn't touch them for a full three months, and still had little growth—damage from previous over-waxing and tweezing. In desperation, she tried brow oils and growth serums only to discover that her pores were being clogged and she started to develop ingrown hairs. Her next move: Leza began experimenting with filling in her brows with makeup, and immediately felt a shift in self confidence as people began telling her that she had "the perfect brows." She was on to something.
Eyebrows Are A Work of Art
What ensued was going back to school to get her esthetician's license and then working as a brow artist, training under Anastasia Soare of Anastasia Beverly Hills, one of the top brow experts in the industry. The rest of the story involves a lot of brows, sweat and tears—all worth it in launching The Perfect Brows in Buckhead, Atlanta and becoming the city's go-to brow expert for beautiful, natural-looking brows. Leza's goal is to offer everything about brows for her clients, from makeup lessons to every hair removal method, including threading, tweezing and waxing—though threading is her preferred specialty because of its gentle-on-the-skin nature and many positive attributes. Her motto?
The Ultimate
Brow Experience
I've always thought of the eyebrow as a work of art. When I am designing a new brow I try to capture one's personality. Some people like a subtle and natural looking brow while others prefer a more dramatic arch. The Ideal shape is different for everyone. Creating the perfect brow is more than trimming, tweezing and waxing. It's about creating a look, a style, and a feeling that's incredible. I am creating beauty!
Many of my clients have had a bad eyebrow experience in the past which has developed into an eyebrow phobia. I don't just sit you down and start shaping your brow. I take time with each client and give them the ultimate brow experience. I explain and teach my ideas and techniques before and after they see their brows. No one leaves my chair until their brows are perfect.
The right attitude and patience are the key elements I emphasize while shaping the brows. The results of my approach using special eyebrow threading techniques have led me to create and promote my own brand. I always suggest to my clients anyone can thread your brows but the key is taking the time in achieving the correct shape. I am a Licensed Esthetician in the state of Georgia.
One Buckhead Plaza
3060 Peachtree Rd NW, Suite R70
Atlanta, GA 30305
Phone: (404) 816-5392
Email: info@theperfectbrows.com